Saving Energy With Blinds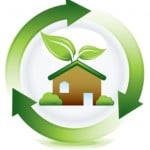 Windows are a one of the largest causes of heat loss in your home, most properties these days have double glazed windows which help but if you own an older property, you may not and not have the money to install them, it can become expensive. A good alternative is to install blinds in your home. The best kind of blinds and curtains for energy saving are blinds with thermal qualities, these use a protective coating that reduce heat in sunny weather and keeps the heat in during the Winter months.
That being said, pretty much any blind you install will save energy to an extent and can help save money on electricity and heating costs.
Type of Blinds
There are two different kinds of blinds available: interior and exterior. Interior blinds go on the insides of windows. Exterior blinds go on the outsides of windows. Both are an excellent way to save energy in your home, however please be aware that Exterior blinds cost considerably more than interior blinds and usually require a qualified professional to install them. Interior blinds on the other hand can be fitted by anyone with basic DIY skills.
Materials Used in Blinds
Use whichever material you can afford and to suit your taste but consider the amount of sun exposure, and the amount of insulation desired. The below table may help you:
Material

Benefits

Fabric Roller Blinds

Provides good insulation in colder weather & good temperature control in the summer.

Attractive

Wooden Blinds

Attractive

Blocks light effectively

Can provide good insulation

Aluminium Blinds

Effective for keeping rooms cool in hot weather

Blocks light very well
Using Blinds To Save Energy Costs
Different types of blinds save energy in different ways. Some have better insulation properties than others whilst others are better for the controlling light and heat entering the room.
Controlling Light
Any type of blinds can control the light coming into a room. Natural light saves money on lighting and electricity costs yet allow home owners to retain their privacy in the evening.
Controlling Temperature
Ever stood in a greenhouse in the summer and thought to yourself how hot it is? To a lesser extent, this is what happens in our homes through our windows. Similar to how a magnify glass works, light shines through glass and it creates heat. Controlling the amount of light and heat entering the room therefore controls the temperature.
Keeping The Warmth In
As you would imagine different types of blinds are better at keeping the warmth in than others. Aluminium blinds for example provide very little insulation. However, wood and fabric blinds provide much more insulation and are well worth the investment if keeping the heat in is important to you.
Conclusion
Regardless of the type of blinds you choose, using them effectively can also go a long way in saving energy and reducing energy bills. Consider what is more important to you, aesthetics or saving energy. Your budget is also going to play a big part in your decision making but remember that whatever you put up at the windows is better than nothing…